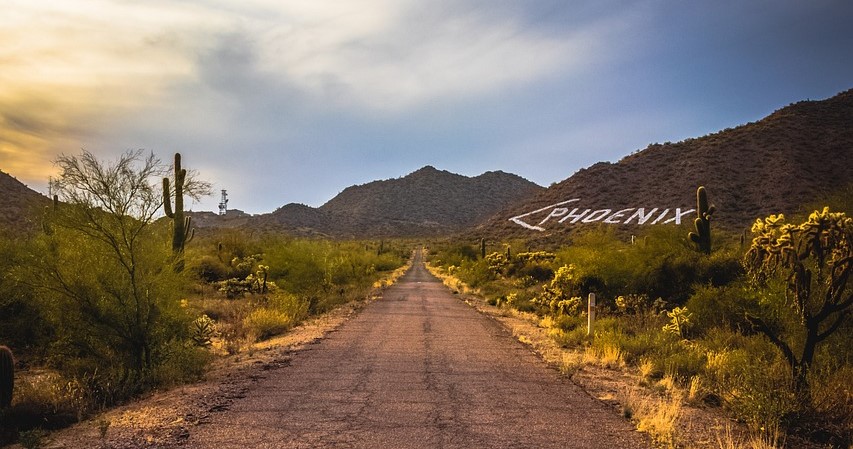 UNARMED SECURITY SERVICES IN PHOENIX, ARIZONA
The Phoenix area is a place where most people travel on foot. Thanks to the incredible sights and exciting nightlife, there are always new people walking around your residential property or commercial building. When you'd like to increase security and protect your assets at work, consider The Guard Alliance for the job.
Our unarmed security guard company serves multiple industries throughout Phoenix. Have us keep watch over your property and block trespassers so you can focus your attention elsewhere.
Several Advantages of Working With Our Team
Make the right decision for your security needs in Phoenix by choosing The Guard Alliance. We're known for providing customers with one-of-a-kind benefits:

Insurance On All Jobs
Insurance On All Jobs
Hire The Guard Alliance for unarmed security services, as we go above and beyond the insurance standards of our field. We offer $5 million liability coverage on all jobs across Phoenix.

Several Security Services

Safer Environments
Safer Environments
Give your employees, customers and visitors a place where they can feel secure.

Economical Prices
Economical Prices
Competing unarmed security companies in Phoenix hit you with hidden fees. We are honest about pricing and will not charge extra for holiday coverage.

Quick Assistance
Quick Assistance
The Guard Alliance can schedule workers to visit your site on a short timeline. Call us a minimum of three hours before you need us, and we'll get our staff to your location.

Helpful Unarmed Security Guards in Phoenix
The Guard Alliance allows you to operate your residential or commercial building with fewer interruptions. Ensuring eyes are watching your property is proactive for stopping incidents before criminal activities can occur. We focus on preventing vandalism, the destruction of property and unauthorized entry into spaces only you and your employees are permitted to enter.
Hiring a security presence to deter crime makes your workplace less of a target. Choose our unarmed security guard services in Phoenix for properties less prone to violent crimes. Talk to us about having our guards complete other tasks while on the job, such as capturing video surveillance footage.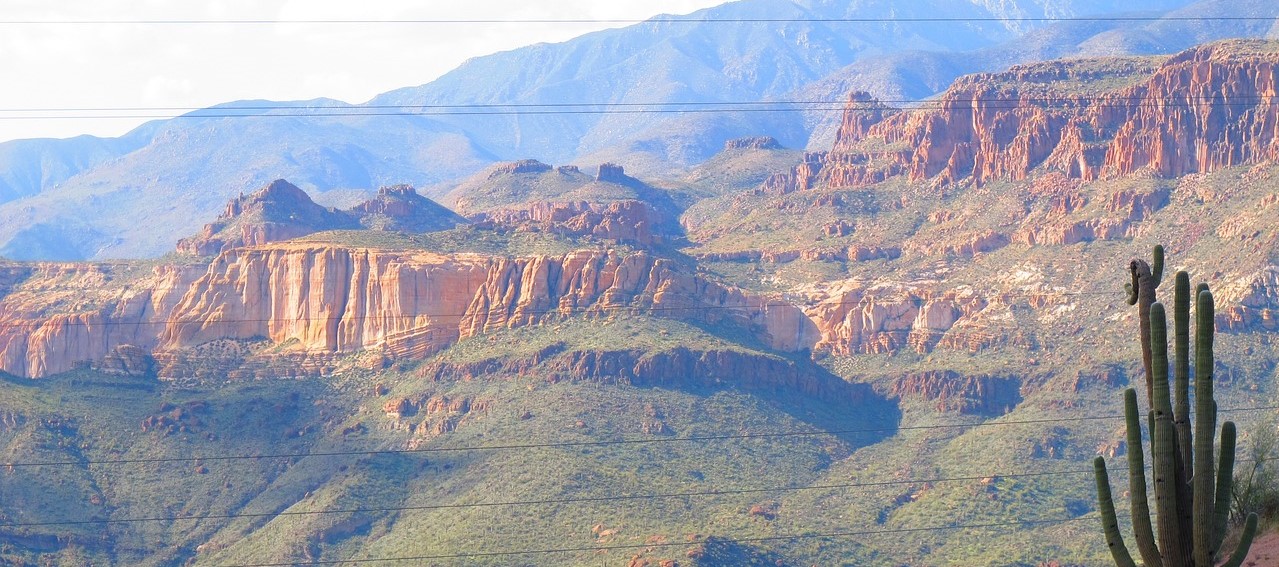 We're Innovative, Professional and Prepared for Incidents
The Guard Alliance is different from other unarmed security guard companies in Phoenix. Our staff members go through several rounds of interviews and drug testing and are trained to high standards before reporting to any job. Most importantly, you get the satisfaction of knowing our in-house team comprises retired police force member and military personnel. We also hire employees who have years of experience as unarmed security guards in industries similar to yours.
Organizations across the country are thrilled with our unarmed security services — even the Golden State Warriors and United Airlines named us "Corporate Ready" for diverse jobs in 2023.
Other Phoenix Security Guard Services We Provide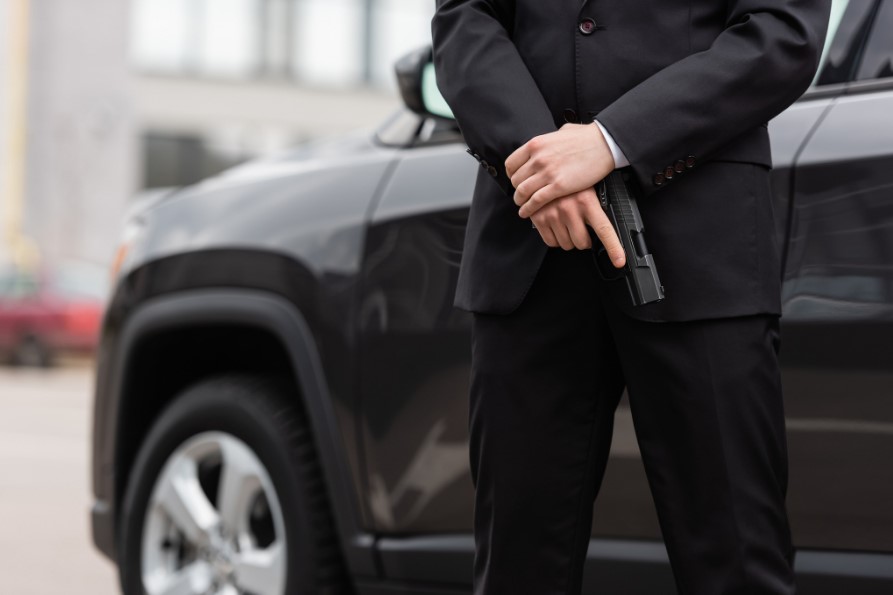 Armed Security Guards
Armed Security Guards
Becoming an armed security guard in Phoenix is no small matter. We assign only the most professional guards.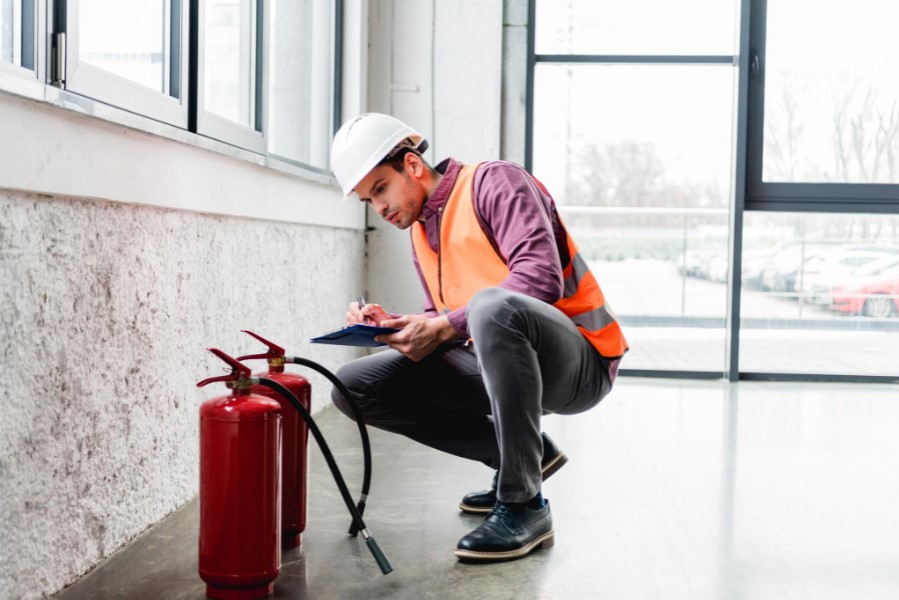 Firewatch Services
Firewatch Services
We provide commercial and residential properties with well-trained personnel that understand all procedures.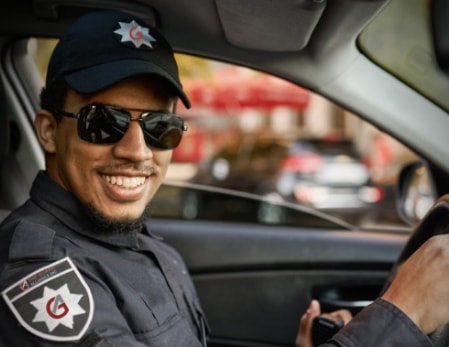 Patrol Vehicle Guards
Patrol Vehicle Guards
Our patrol division is made of a large fleet of patrol vehicles and dedicated driver security guards to meet your needs.

Making Sure That No Security Threats Disrupt Either Your Business Activity Or Your Personal Life in Phoenix Is Our Job.
No One Does It Better Than Our Agency – Which Is A Fact Proven By Decades Of Profound Experience!
Contact Us!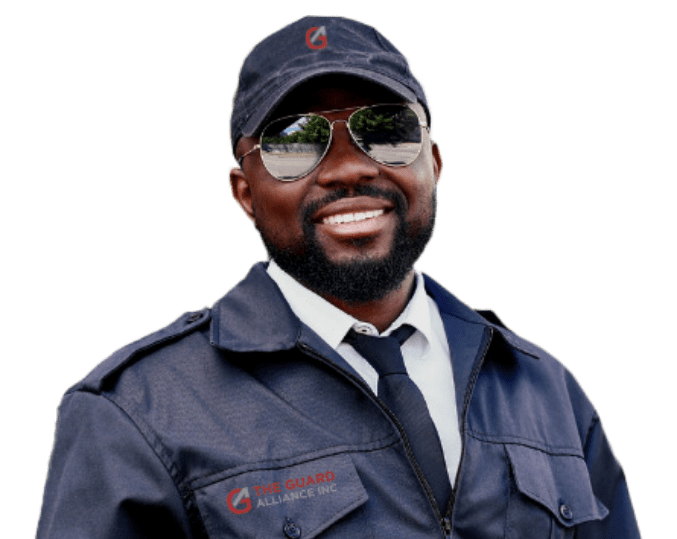 Contact Us to Schedule Service in Phoenix Today
The Guard Alliance is ready to help you 24/7/365. Our dispatch center is open around the clock for you to schedule service at times convenient for you. Forget long-term contracts — you can cancel at any time. Just be sure to give us a 24 hour notice. Get in touch with our Phoenix office to start working with us today.