UNARMED SECURITY SERVICES IN NEW YORK CITY, NEW YORK
Whether you own a residential or commercial property or a construction site, your primary concern is your property's safety. One of the best ways to protect yourself from common threats such as theft and vandalism is with unarmed security.
At The Guard Alliance, we strive to employ the best unarmed security guards available so you can feel confident your property, employees and customers are safe. Request a quote to learn more about the many benefits our unarmed security services provide.
Why Choose Our Best-In-Class Unarmed Security Services in New York City?
We are proud to be one of the top unarmed security guard companies in New York City. With 24/7 availability and a focus on reliability, our team goes above and beyond to meet your exact security needs. Unarmed security offers many benefits in keeping you and your property safe, with some top advantages including:

Access to Security Professionals
Access to Security Professionals
Unlike other unarmed security companies in New York City, our licensed team is fully insured five times over the requirements and consists of former security guards, retired military personnel and law enforcement professionals.

Flexible Services
Flexible Services
We can dispatch guards in as little as three hours and offer services like armed guards and patrol vehicle guards if you require additional protection.

Greater Peace of Mind
Greater Peace of Mind
When you choose The Guard Alliance for your unarmed security guard services, we will ensure our security team is at your property when you need them. Our guards will perform a range of services, such as checking for safety concerns, monitoring your property and deterring crime.

Affordability
Affordability
Unarmed security is often affordable because additional fees for weapons maintenance are not needed. Plus, you save money with a decreased chance of theft.

Effective Protection
Effective Protection
Unarmed security is an excellent option if your business or property is not a high target for crime or is in a low-risk crime area.

Sense of Safety
Sense of Safety
With unarmed guards, you can create a feeling of safety for guests and employees.

Why Would My Business Need Unarmed Security?
Your business may have security cameras or other surveillance systems in place, but it only takes one incident to derail your current security system, making investing in unarmed security essential. Just the presence of a security guard is enough to ward off many potential criminals and create a greater feeling of safety for employees and customers.
Other NYC Security Guard Services We Provide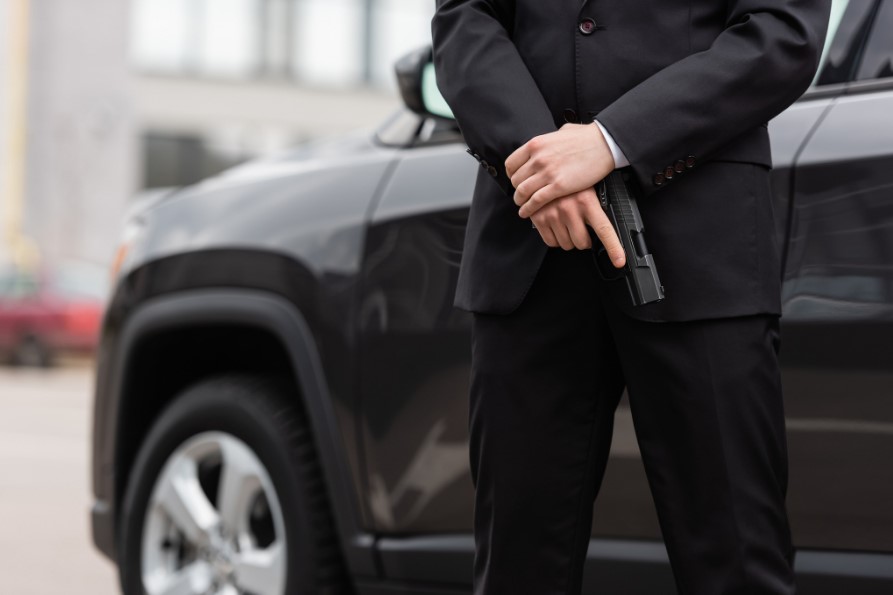 Armed Security Guards
Armed Security Guards
Becoming an armed security guard in NYC is no small matter. We assign only the most professional guards.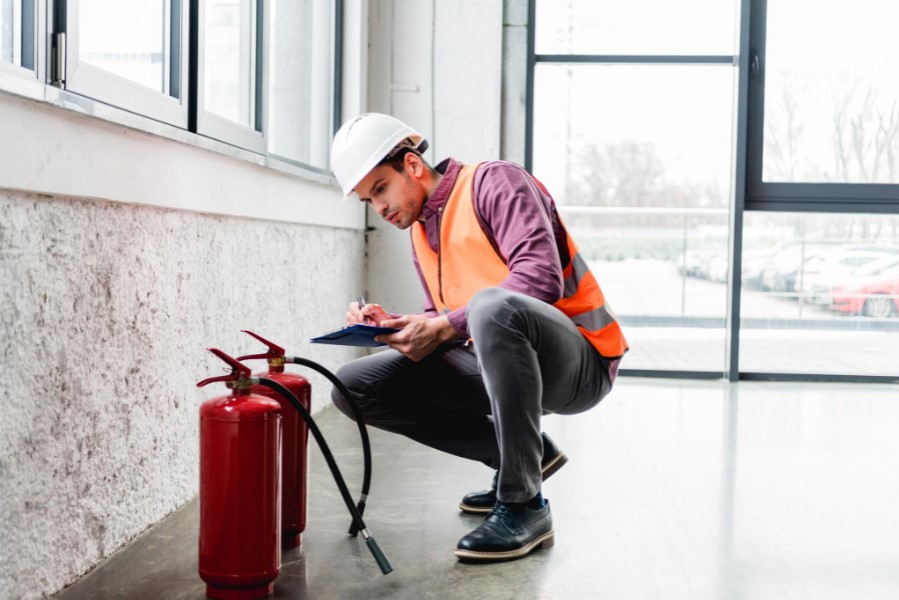 Firewatch Services
Firewatch Services
We provide commercial and residential properties with well-trained personnel that understand all procedures.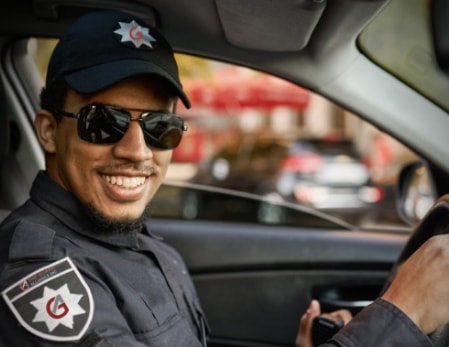 Patrol Vehicle Guards
Patrol Vehicle Guards
Our patrol division is made of a large fleet of patrol vehicles and dedicated driver security guards to meet your needs.

Making Sure That No Security Threats Disrupt Either Your Business Activity Or Your Personal Life in NYC Is Our Job.
No One Does It Better Than Our Agency – Which Is A Fact Proven By Decades Of Profound Experience!
Contact Us!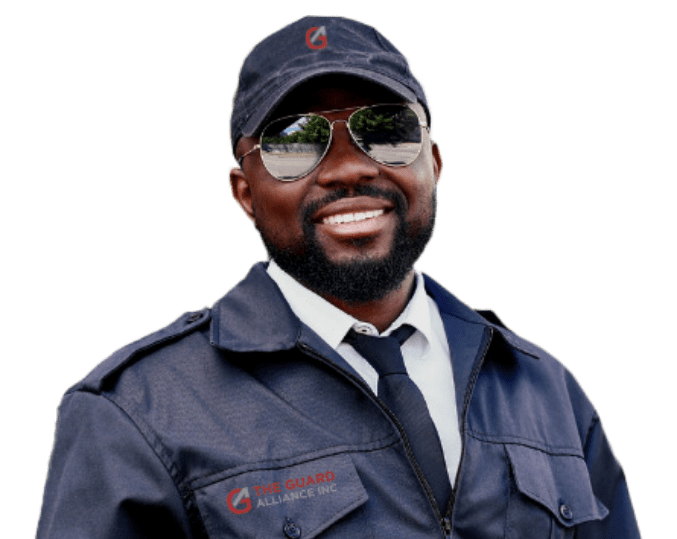 Request a Quote for Your NYC Property Today
As a business owner, you have much to do throughout your workday to keep your company running smoothly. While protecting your enterprise is a priority, it can be challenging to dedicate the proper time and energy to this task, especially when you have many other concerns.
At The Guard Alliance, we can help you check one item off your to-do list with our comprehensive security services. Our team will take care of everything from sending unarmed guards to providing you with daily reports. Request a quote to learn how our services provide greater peace of mind!
The Guard Alliance – New York
42 Broadway 12th Floor
New York, NY 10004
United States (US)