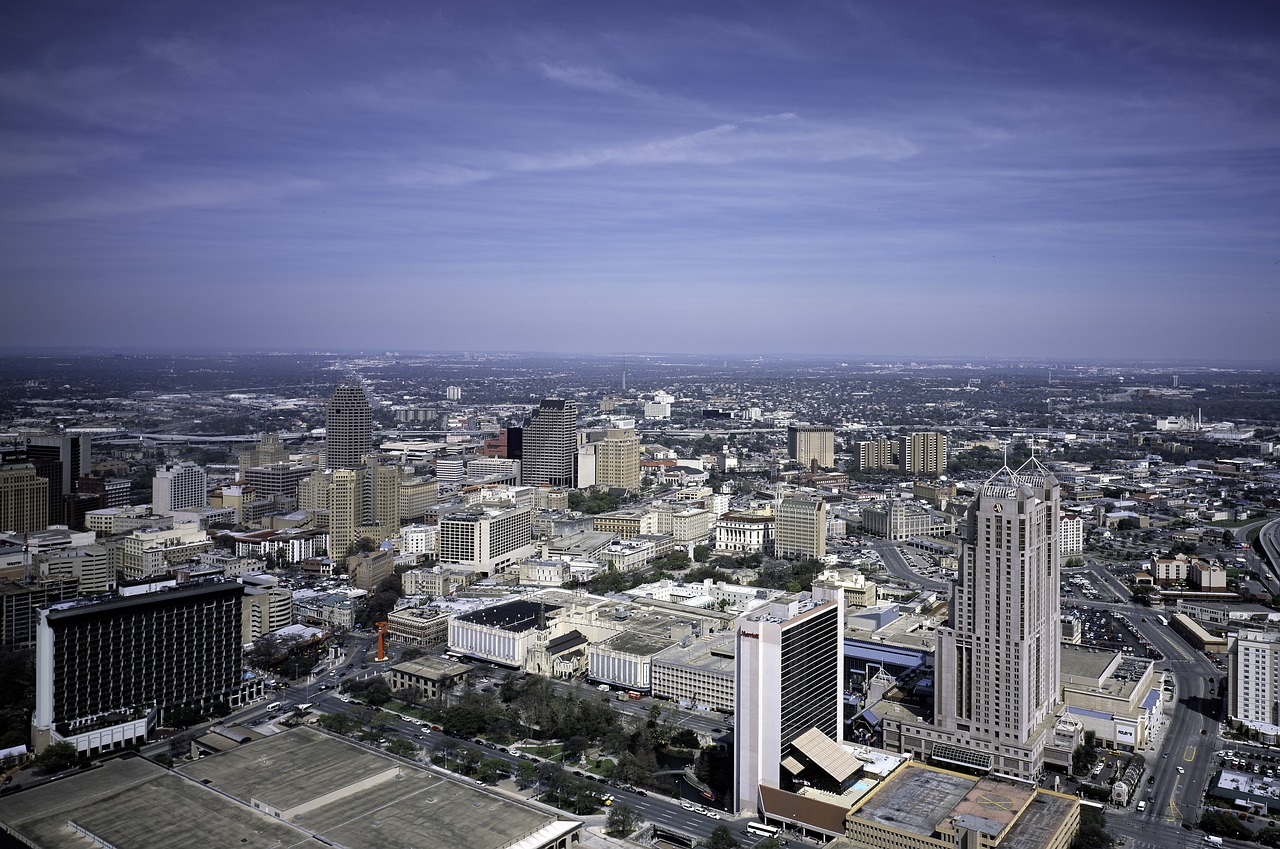 Fire Watch Services in San Antonio, TX
At The Guard Alliance, our professional and reliable guards handle all your fire-related prevention and safety practices for you.
We conduct inspections, ensure your fire prevention systems are fully operational, develop evacuation plans and patrol high-risk areas.
With 24/7 availability, we respond immediately if an emergency occurs.
San Antonio's Trusted Fire Watch Security Company
The Guard Alliance provides your go-to solution when you're looking for a fire watch company in San Antonio or surrounding communities. We have strategically placed offices in Austin, Houston, Dallas and other places across the United States.
With proximity to many areas, we provide quick responses when you need fire watch services. Our experts serve many types of locations, including construction sites, residential neighborhoods, schools and universities, shopping centers, offices and businesses, hospitals, nursing homes and event venues.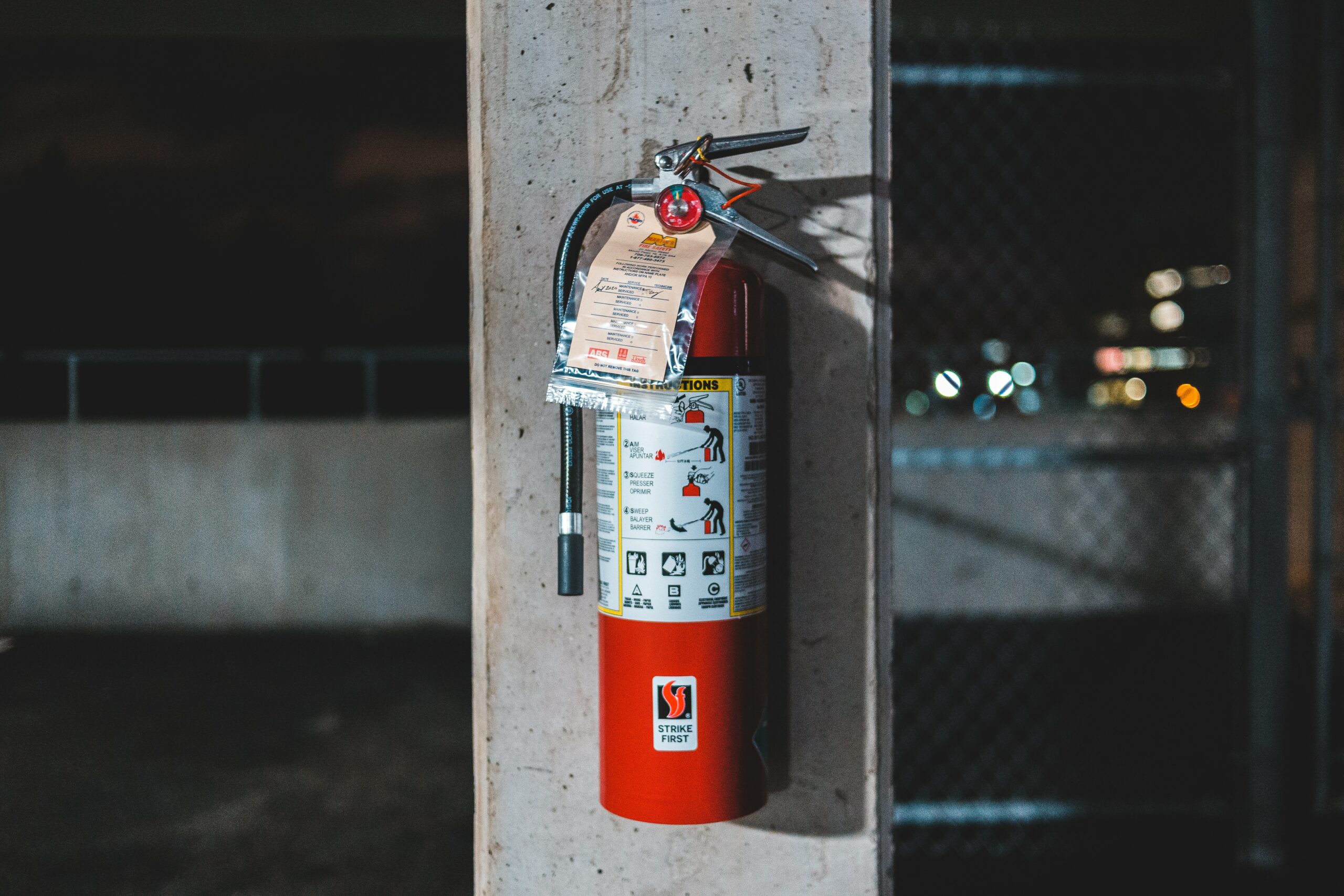 When Do You Need Fire Watch Services in San Antonio?
Investing in fire watch services can give businesses, property owners and organizations peace of mind. The experienced and knowledgeable team at The Guard Alliance ensures you follow the best safety practices and guidelines, so you can focus on your day-to-day operations and accomplish your goals.
Anyone can benefit from an inspection to see if they're up to code with fire rules and regulations. Our experts keep track of the latest standards and guidelines in compliance so that we can accurately assess your space. Ensuring your fire prevention systems are fully functioning helps prevent fires, property damage, injuries and loss of life.
In some cases, the Occupational Safety and Health Administration (OSHA) may require fire watch security services. For example, high-risk activities like welding, cutting or brazing may require the presence of guards at a site or property.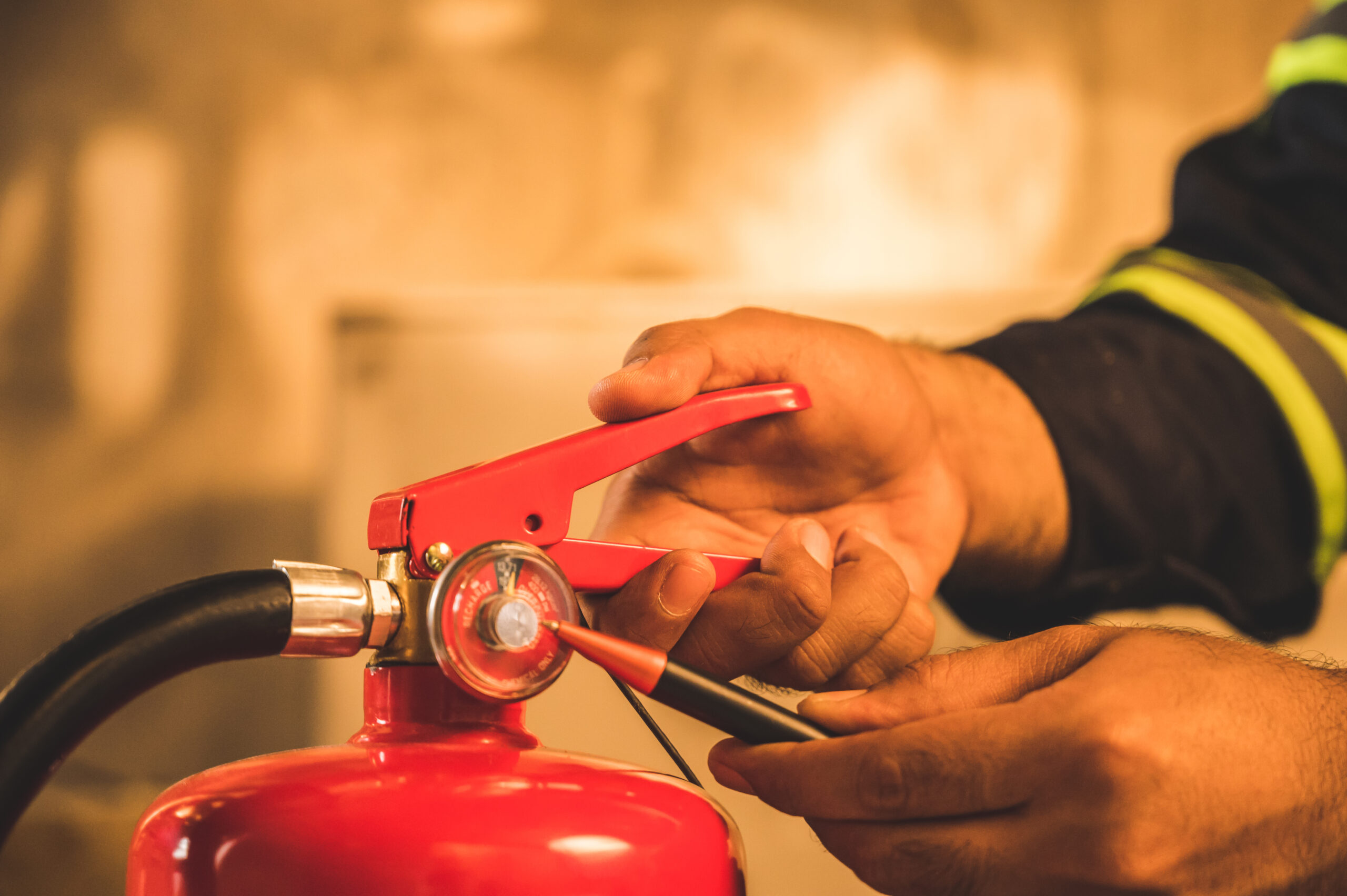 What to Expect From Our San Antonio Fire Watch Services
At The Guard Alliance, our fire watch guards provide permanent or temporary services to suit your needs. We follow the best procedures and state laws while completing the following:
Observation of the premises: Our highly trained professionals conduct any necessary tours of the premises, using mobile patrols in vehicles at larger sites. We set up the patrol area where we'll provide fire watch services.
Note-taking while patrolling: We use a detailed approach to scan the area and give our clients full documentation of any potential fire risks we notice, such as blocked emergency exits, faulty heating or electrical equipment, or a lack of fire extinguishers in a high-risk area. Our guards pay careful attention to ensure early detection of a blaze.
Initiation of emergency responses: Our team activates all the in-house alarms if a fire occurs. We contact first responders and notify the property management team right away.
Evacuation with a predetermined plan: We follow a predetermined evacuation plan during an emergency. Our guards assist with helping people exit the premises and stay on-site until safety is confirmed.
Other San Antonio Security Guard Services We Provide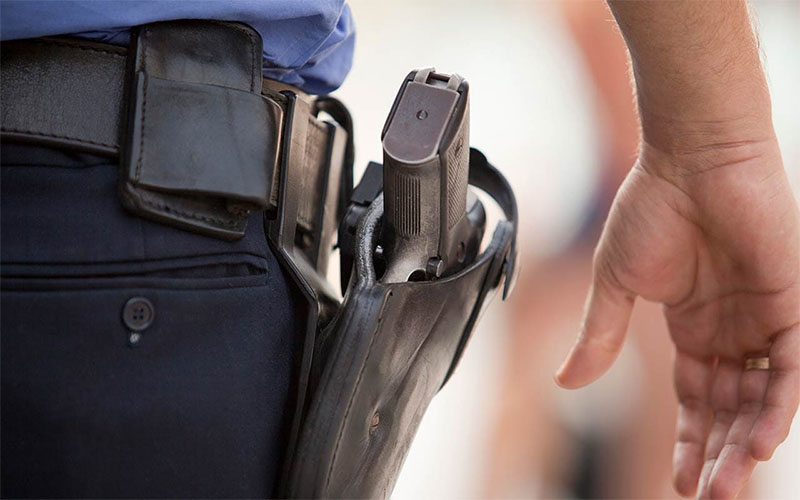 Armed Security Guards
Armed Security Guards
Becoming an armed security guard in San Antonio is no small matter. We assign only the most professional armed security guards.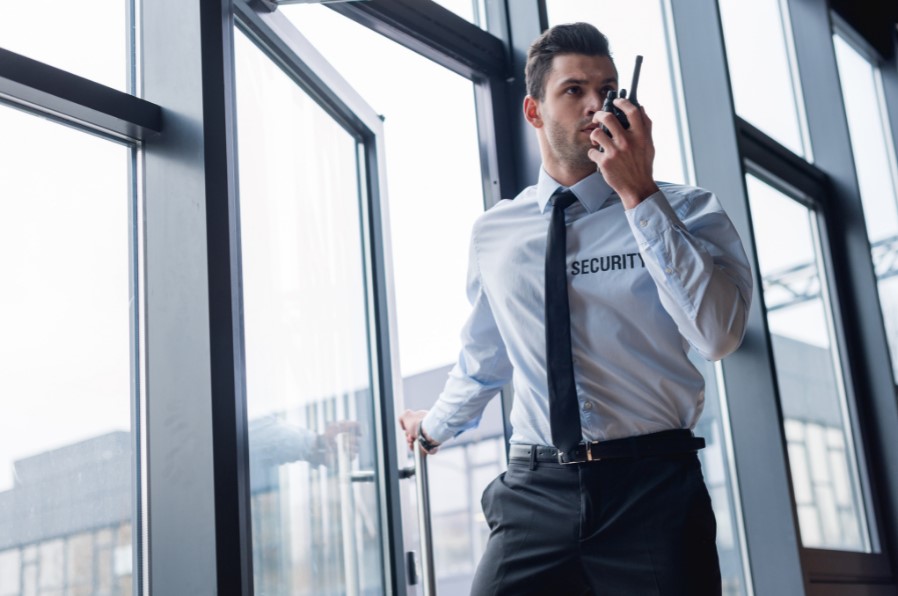 Unarmed Security Guards
Unarmed Security Guards
We are staffed with licensed, well-selected and highly trained unarmed security guards in San Antonio, Texas, dedicated to their communities.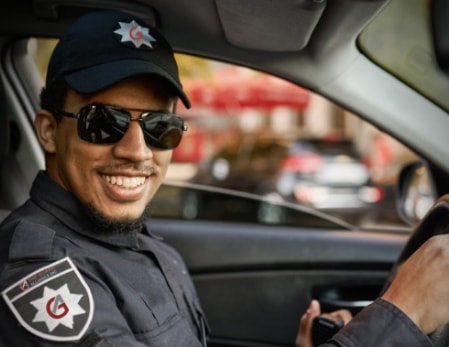 Patrol Vehicle Guards
Patrol Vehicle Guards
Our vehicle security patrol services in San Antonio, TX are available 24 hours a day, 7 days a week, and are fully customized to meet your unique needs.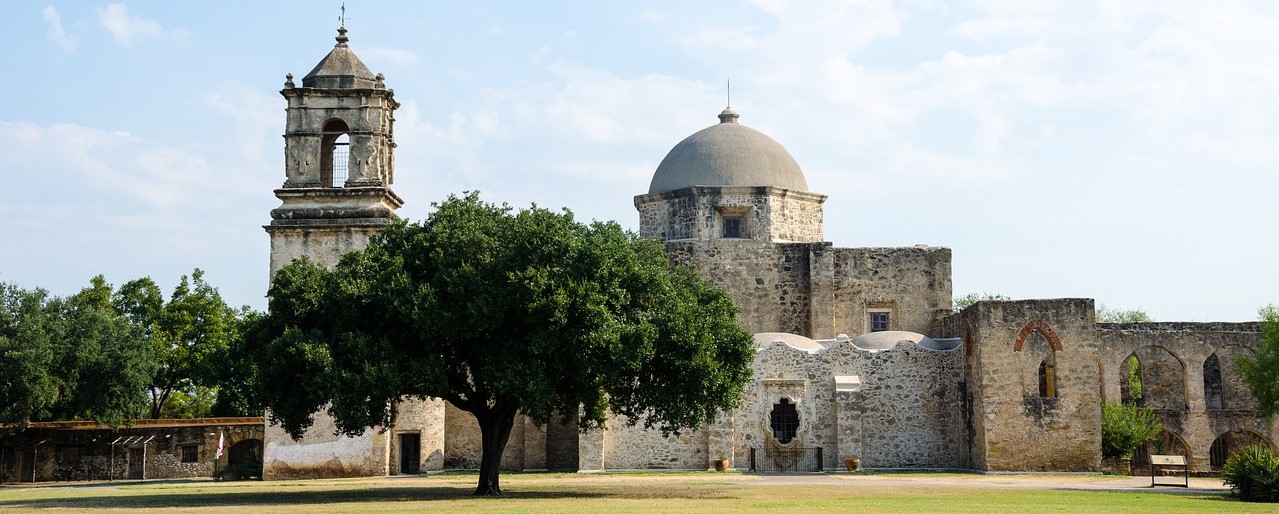 Fire Watch Services that Protect People and Properties in San Antonio Is Our Job.
No One Does It Better Than Our Agency – Which Is A Fact Proven By Decades Of Profound Experience!
Contact Us!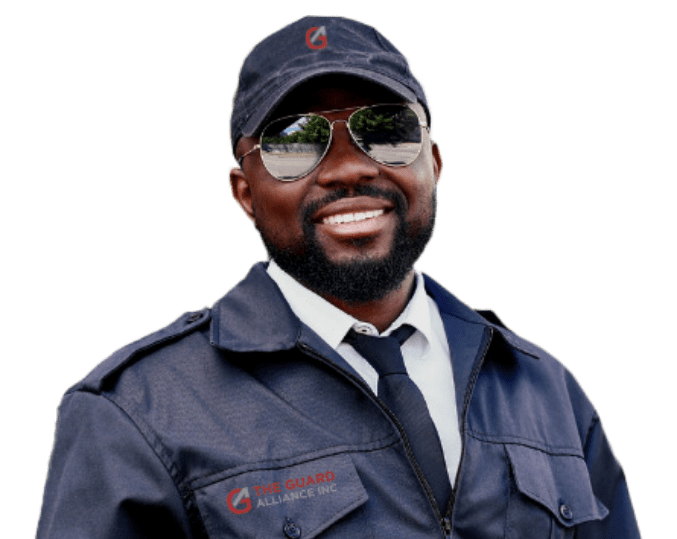 The Guard Alliance – San Antonio
4040 Broadway Suite 240
San Antonio, TX 78209
United States (US)
San Antonio Fire Watch Services