ARMED SECURITY SERVICES IN SAN DIEGO
Preparing for dangerous situations allows businesses to thrive. Tens of thousands of property crimes and hundreds of robberies occur each year in San Diego. Hiring armed security can reduce or eliminate the effects of crime on your business. Armed security guards make offices, storefronts and event spaces safer, resulting in numerous benefits for businesses.
With The Guard Alliance, you can conduct business or manage your event with confidence that your staff, patrons and property are safe. We offer private armed security in San Diego from past law enforcement and military personnel. Our scalable armed security solutions are available with flexible rates and terms, so request a quote today.
The Importance of Armed Security in San Diego
Deter Crime

The presence of armed security guards serves as a powerful deterrent to potential criminals, significantly reducing the likelihood of crime by creating a visible and immediate threat to anyone considering illegal activities.
Resolve Conflicts

Armed security guards possess the training and authority to defuse conflicts efficiently and effectively, utilizing their presence and expertise to mediate disputes and ensure a peaceful resolution.
Close Cases

Armed security guards can provide crucial assistance in closing cases by gathering critical evidence, maintaining a secure environment, and cooperating with law enforcement authorities to facilitate investigations.
Protect Employees

Armed security guards play a vital role in safeguarding employees by deterring potential threats, swiftly responding to emergencies, and implementing proactive security measures to ensure a safe working environment.
Reassure Customers

Armed security guards instill a sense of confidence and reassurance among customers by creating a visible presence of protection, promoting a secure atmosphere that enhances trust and customer satisfaction.
Prevent Monetary Loss

Armed security guards serve as a proactive deterrent against theft and other financial losses, implementing stringent security measures, conducting thorough checks, and maintaining a vigilant presence to mitigate the risk of monetary loss.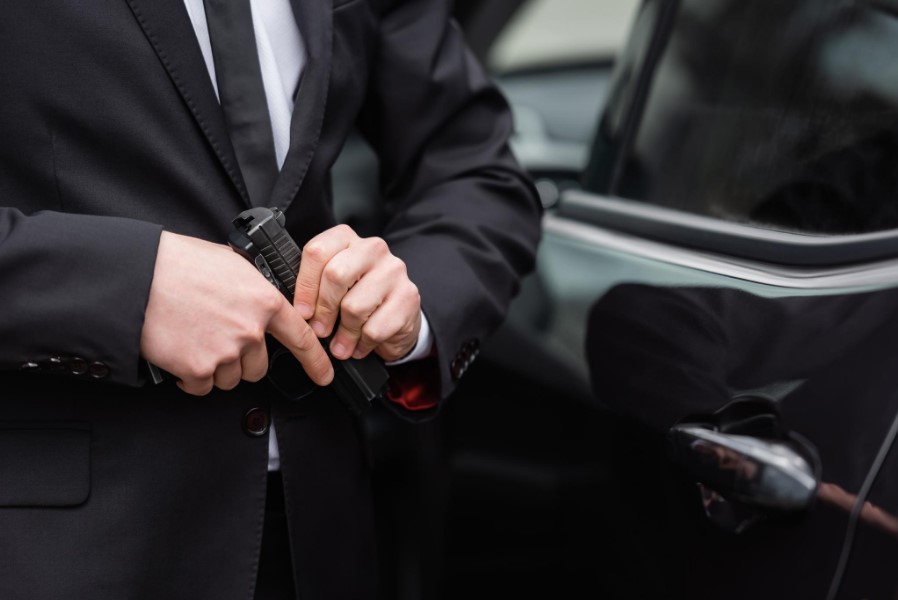 Private Armed Security in San Diego
The Guard Alliance is San Diego's premier armed security guard provider. When you work with us, we'll gather information about your situation and leverage our expertise to build a security force fit for the environment. We can send on-foot guards, vehicle patrol or a combination. Your crew will have a dedicated supervisor to lead the team and communicate with your business. Reach out to us for security coverage within three hours. Our armed guards are available for any duration, including 24-hour coverage.
Armed Security for Any Commercial Setting
The Guard Alliance provides armed security personnel for any situation. Hire our security guards to staff an event at venues like the White Oak Conference Center, George R. Brown Convention Center or NRG Park. You can also hire our armed professionals to watch over your storefront. Armed security helps patrons feel comfortable spending time at your event or in your store, increasing your organization's revenue opportunities.
Armed security is also available for commercial settings like office buildings, warehouses and remote job sites. Protecting your workforce with an armed security crew will comfort your employees and ensure top performers stay with your organization. We provide security guards for small companies, mid-sized teams and large industrial complexes alike. Our broad commercial security capabilities extend to spaces and scenarios like: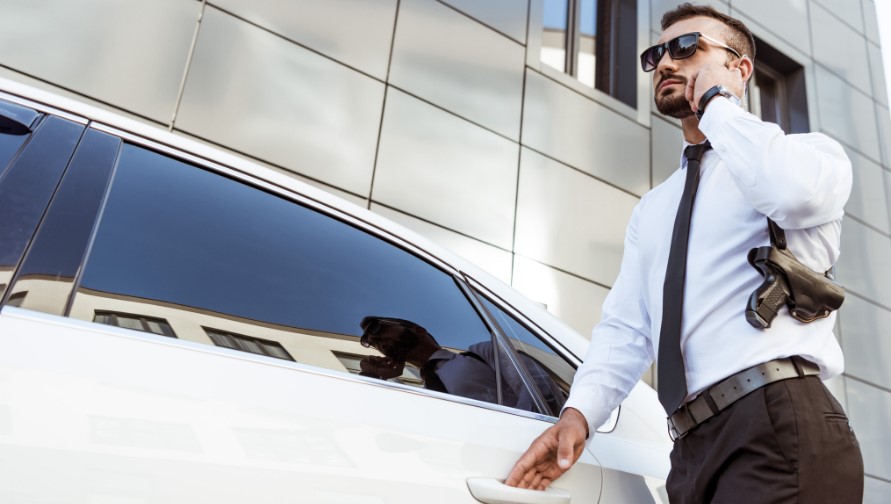 The Guard Alliance Is San Diego's Premier Armed Security Service
The Guard Alliance leverages more than a decade of experience and an extensive network of qualified guards to provide the most effective armed security solutions for San Diego businesses. Our guards are former law enforcement and military personnel who meet all requirements to provide armed security services in California. We can dispatch personalized armed security fast and cover your space on any schedule. Our process is transparent and flexible, with zero hidden fees and free cancellation with at least 24 hours of notice.
Other San Diego Security Guard Services We Provide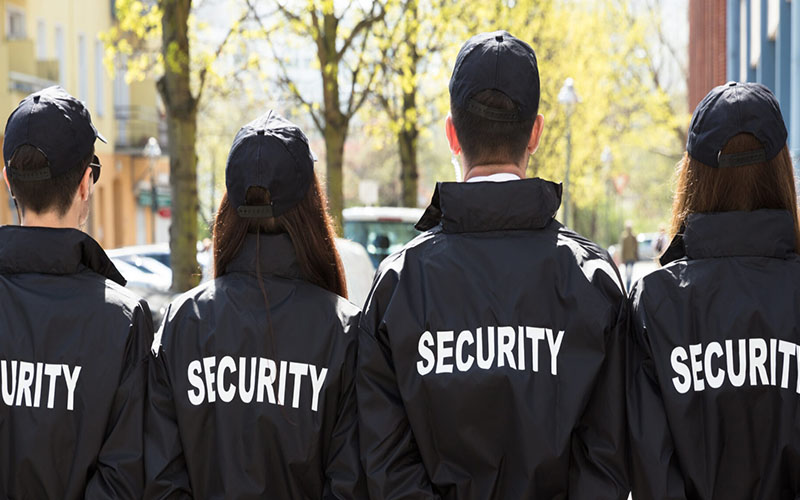 Unarmed Security Guards
Unarmed Security Guards
We are staffed with licensed, well-selected and highly trained unarmed security guards in San Diego, California, dedicated to their communities.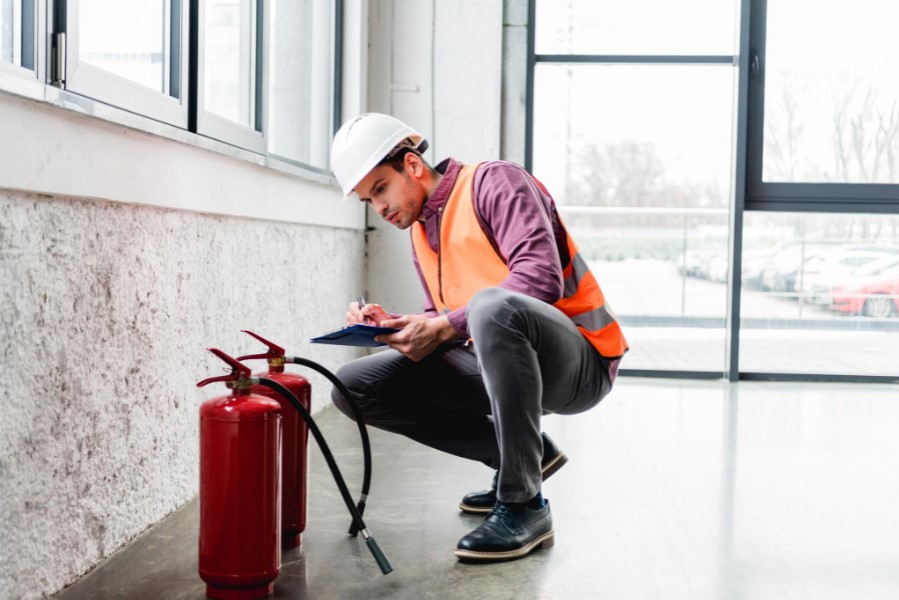 Firewatch Services
Firewatch Services
We provide commercial and residential properties in San Diego, CA with well-trained personnel that understand all fire watch service procedures.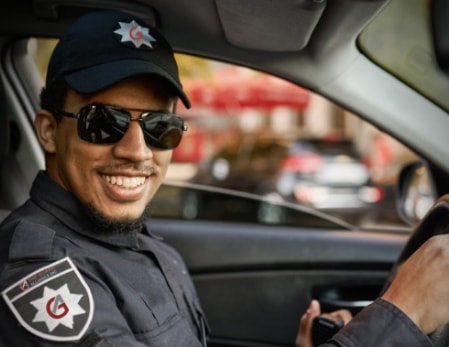 Patrol Vehicle Guards
Patrol Vehicle Guards
Our vehicle security patrol services in San Diego are available 24 hours a day, 7 days a week, and are fully customized to meet your unique needs.

Armed Security That Makes Sure No Threats Disrupt Your Business Activity Or Your Personal Life in San Diego Is Our Job.
No One Does It Better Than Our Agency – Which Is A Fact Proven By Decades Of Profound Experience!
Contact Us!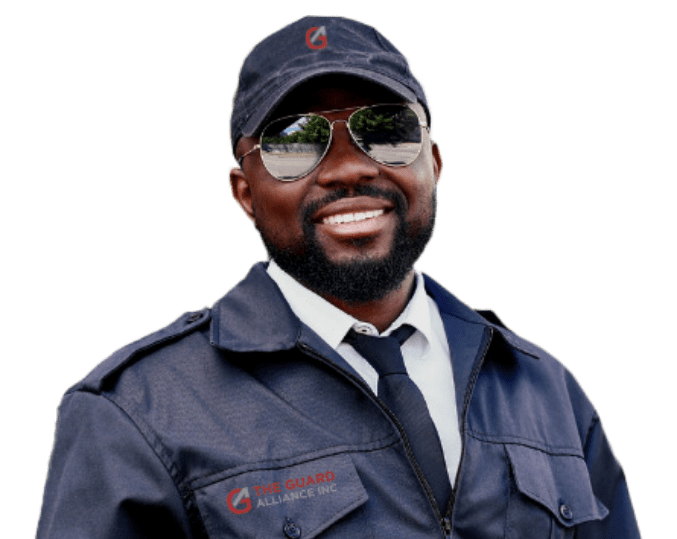 Request Armed Security Guards in San Diego
The Guard Alliance's armed security professionals will protect your property, staff and guests so that your office, job site or event is a safe place to be. Our San Diego armed security guard services are available year-round on your schedule. Please request a quote to begin planning a security detail for your organization.
The Guard Alliance – Walnut Creek
2121 N California Blvd Suite 290
Walnut Creek, CA 94596
United States (US)