Benefits of Hiring Private Armed Security in Miami
Having armed security guards on your property is one of the most effective ways of preventing crime. Even when you're away from the site or busy, armed guards will be on alert, monitoring any suspicious activity, conducting surveillance work and gathering evidence as needed.
It's crucial to have a way to keep everyone and everything safe, especially if you own a business that deals with expensive assets or host heavily attended events like a trade show or convention. Armed guards possess both the training and tools to respond to situations ranging from burglaries to assaults to active shooters, preventing incidents from escalating.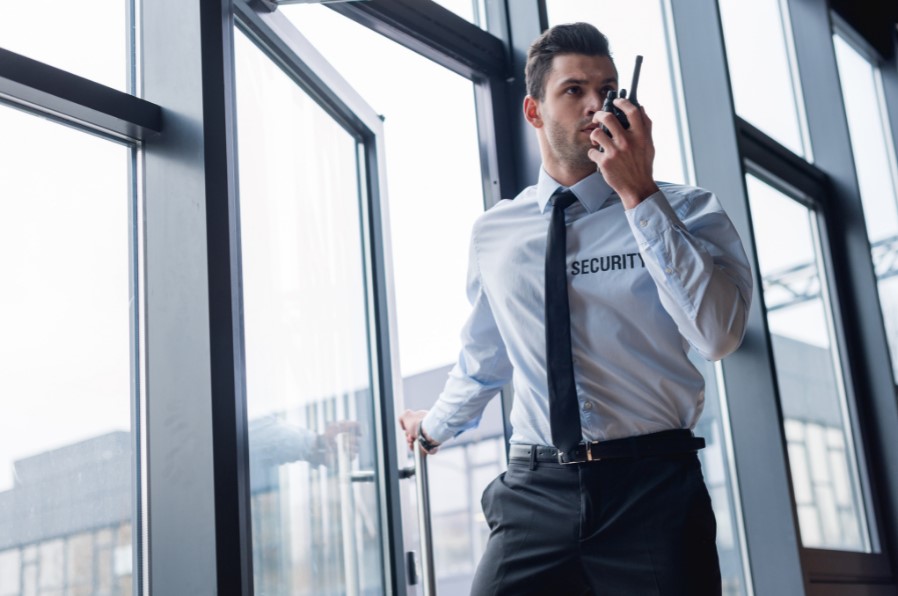 What Makes Our Team Elite
At The Guard Alliance, we've developed an elite team of armed security guards that is qualified to work on any property. While our professionals include former military personnel, security specialists and police officers, we uphold stringent standards regarding the individuals who join our crew. Every applicant must complete our selection process, during which they undergo numerous interviews, background checks and drug tests.
Once each guard has passed our hiring tests, we ensure they stay up to date on the latest tactics and techniques through extensive training programs. You can trust that they'll read each job manual and take daily notes to ensure they remain in compliance with all rules and regulations.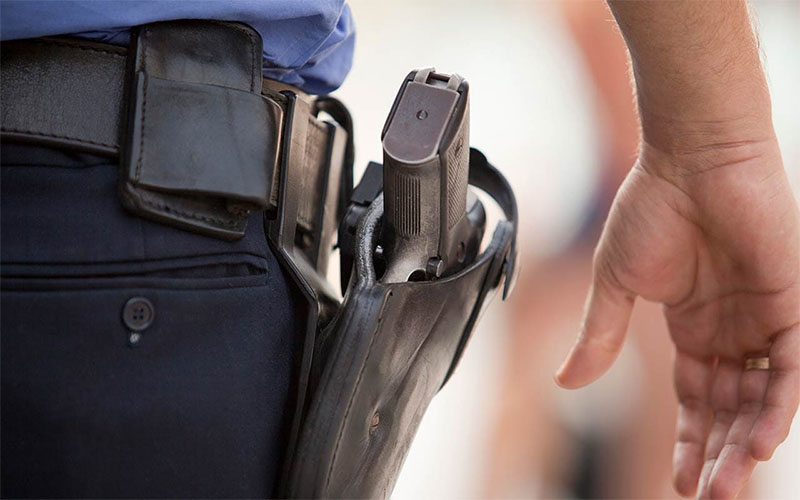 Benefits of Choosing Our Miami Armed Security Guard Company
Regardless of the specific security services you need, when you work with us, you'll:
Get a same-day estimate with no secret or hidden fees.
Receive timely responses from everyone in the company.
Have access to a dedicated site supervisor to oversee your security team.
Be able to cancel your security services at any time with a 24-hour notice.
Stay Protected With Miami Armed Security Guard Services
Whether we're screening those who will attend your trade show or conference or stopping a criminal in their tracks, our armed security guards are committed to doing what it takes to cater to your specific needs and requirements.
Our team has the training to work with clients in all industries. With additional services like on-site guards with vehicle patrol and fire watch guards, you can trust that we'll keep your place secure. Because we understand that criminal activity can happen at any time, we are prepared to respond to emergencies 24/7.

Armed Security That Makes Sure No Threats Disrupt Your Business Activity Or Your Personal Life in Miami Is Our Job.
No One Does It Better Than Our Agency – Which Is A Fact Proven By Decades Of Profound Experience!
Contact Us!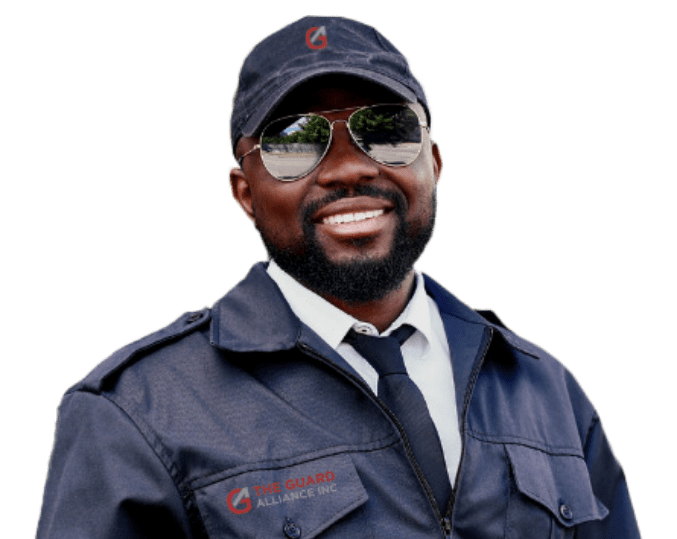 Other Miami Security Guard Services We Provide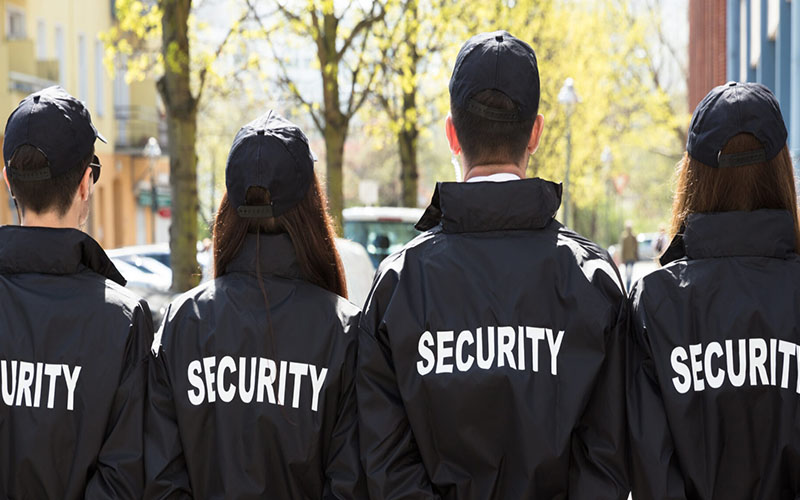 Unarmed Security Guards
Unarmed Security Guards
We are staffed with licensed, well-selected and highly trained unarmed security guards in Miami, Florida, dedicated to their communities.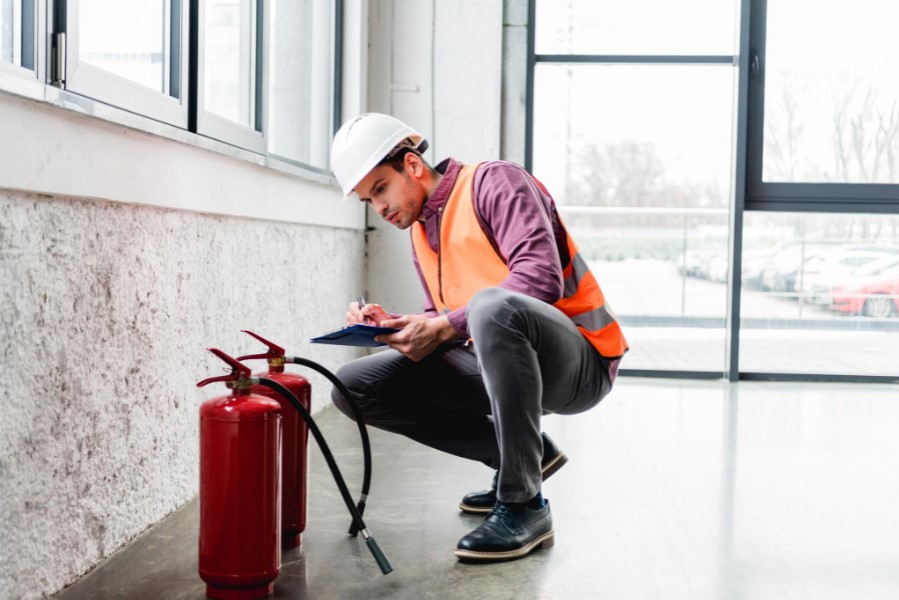 Firewatch Services
Firewatch Services
We provide commercial and residential properties in Miami, FL with well-trained personnel that understand all fire watch service procedures.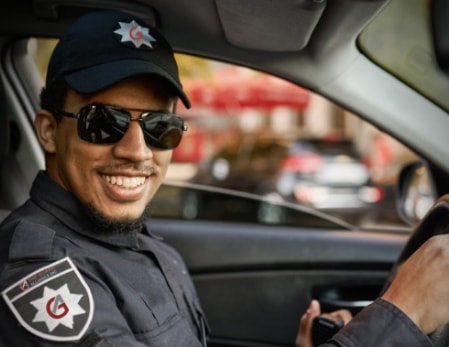 Patrol Vehicle Guards
Patrol Vehicle Guards
Our vehicle security patrol services in Miami, FL are available 24 hours a day, 7 days a week, and are fully customized to meet your unique needs. Request a Quote for Armed Guards in Miami Today
It's easier than ever to learn more about our top-notch security company. Interested in learning more about what makes us one of the best in the industry? We invite you to give us a call at 305-570-1587 or contact us online to request a quote today.
The Guard Alliance – Miami
1110 Brickell Ave STE 400
Miami, FL 33131
United States (US)