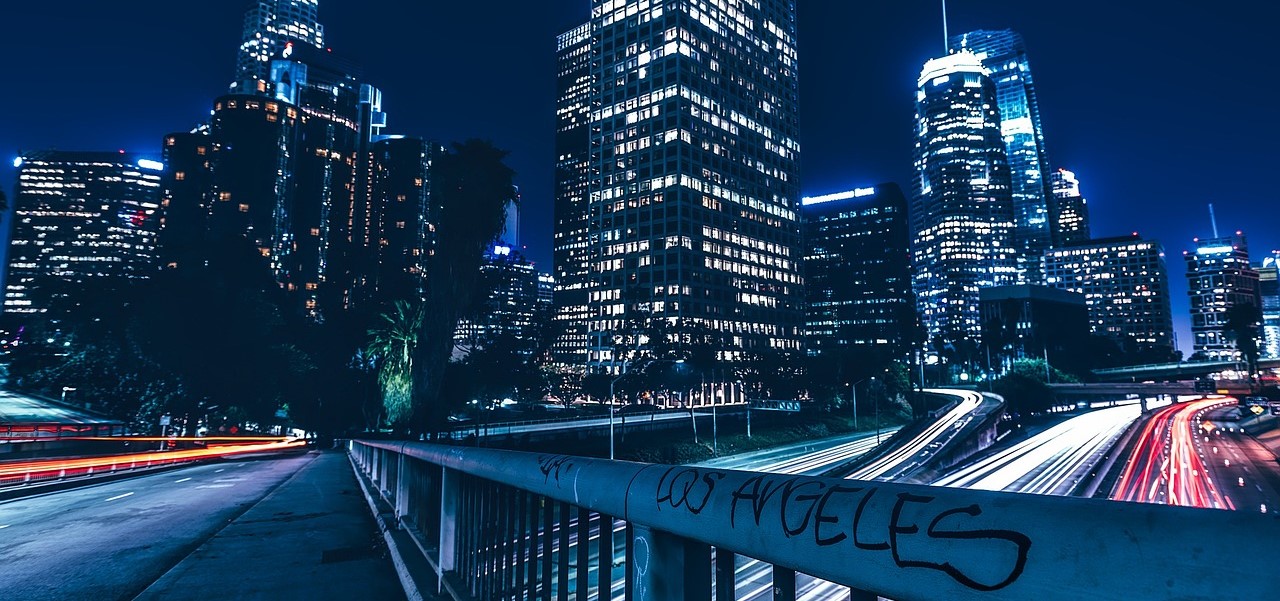 ARMED SECURITY SERVICES IN LOS ANGELES, CA
If you need to deter criminal activity and keep your residential property or commercial property, construction site or other low-risk site safe, turn to The Guard Alliance. With our armed security guard services in Los Angeles, we can provide the level of protection you're looking for.
As a state-licensed, fully insured and bonded security company, you can experience peace of mind knowing that we are well-equipped to handle your needs. Regardless of your industry, our top-rated security company has you covered.
When Do You Need Armed Security Services in Los Angeles?
Whether you own a residential or commercial property, crimes can happen anytime. The chances of dealing with anything from theft to assault increase with high-volume companies or on sites that have expensive assets.
Access to an armed security guard company means your property will have the professional services you need to prevent or stop crimes. At The Guard Alliance, our guards have the training to watch for suspicious activity and perform surveillance.
If a crime occurs in your office or an active shooter incident takes place on your site, armed guards are equipped to respond and make an appropriate show of force. They'll also be able to call for emergency backup if needed.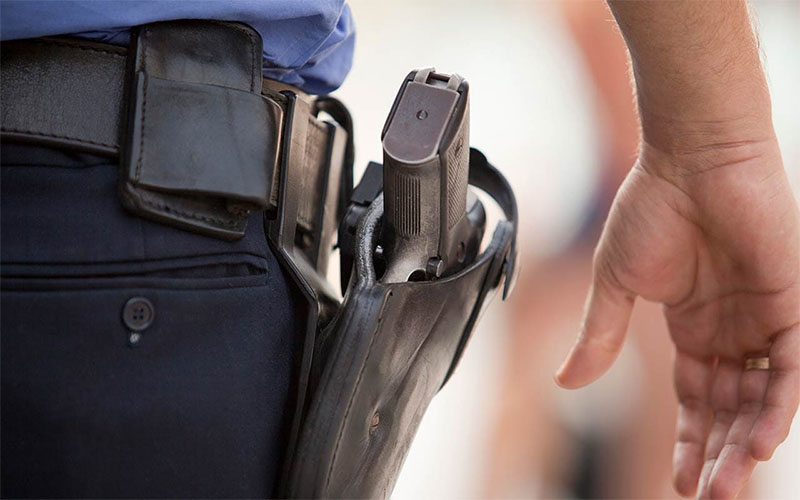 About Our Armed Security Guards in Los Angeles
We are committed to meeting your safety and security goals, so we've developed a team of some of the industry's most qualified and intelligent armed guards. Many of our guards have previously worked as military personnel or police officers.
All of our professionals:
Are trained to work on any type of property.
Are state licensed.
Understand various patrol techniques and defensive tactics.
Undergo our selection process, which involves multiple interviews, background checks and drug tests.
Take part in comprehensive training programs to ensure their competencies and skills are always kept up to date.
Follow the rules and regulations of our clients and our company.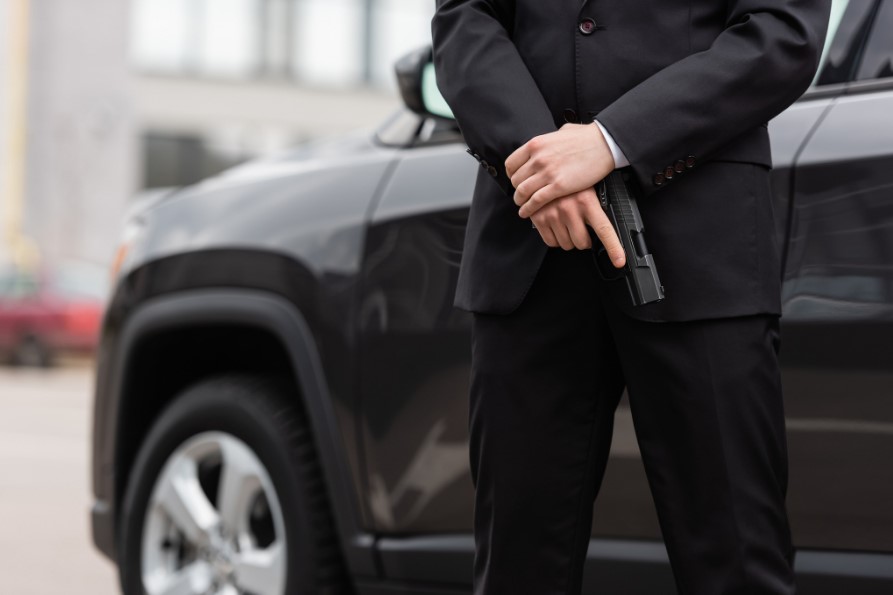 Protect Your Site With Professional Armed Security Guard Services
The Guard Alliance is your trusted source for armed security guard services. Along with relying on proven security tactics, we incorporate:
State-of-the-art equipment
Audio and video recording systems
Mapping and GPS tracking
When a threat or crime arises, you can feel confident knowing you have support when you need it most. Our security guards are available to respond to emergencies 24/7.
Benefits of Choosing The Guard Alliance
No matter your site's size or your security needs, we are committed to providing timely and tailored services. When you reach out to us, you can expect transparent same-day estimates to offer precise details about how much our services will cost.
We also make it easy to cancel our security services at any time. Just give us a 24-hour notice.

Armed Security That Makes Sure No Threats Disrupt Your Business Activity Or Your Personal Life in Los Angeles Is Our Job.
No One Does It Better Than Our Agency – Which Is A Fact Proven By Decades Of Profound Experience!
Contact Us!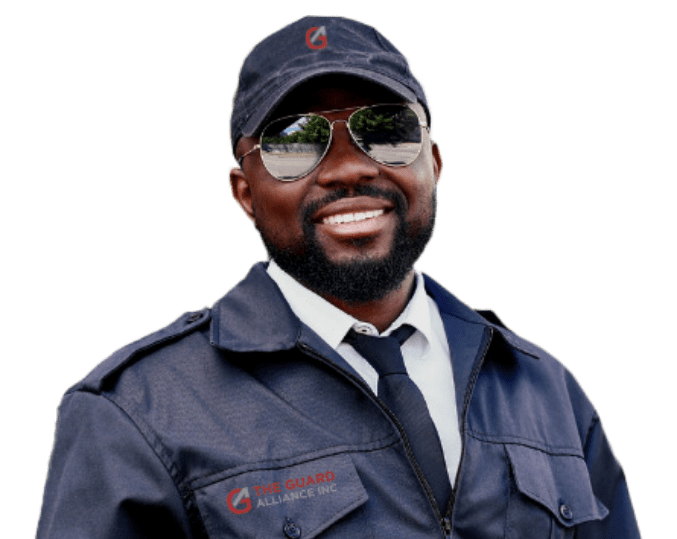 Other Los Angeles Security Guard Services We Provide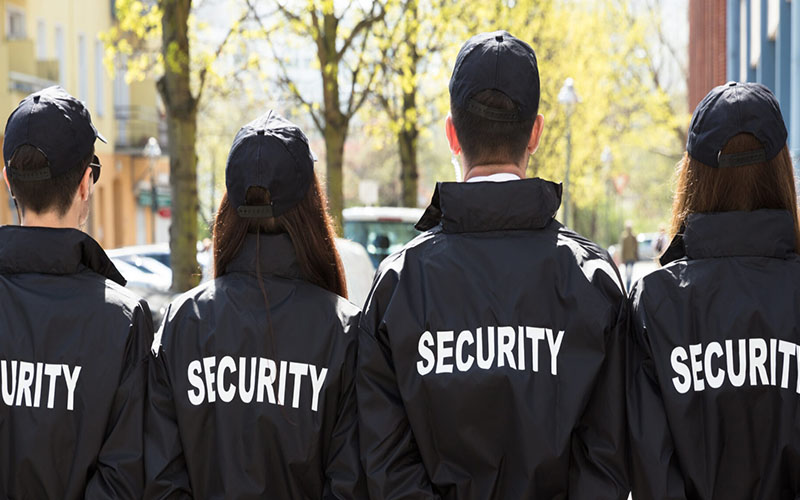 Unarmed Security Guards
Unarmed Security Guards
We are staffed with licensed, well-selected and highly trained unarmed security guards in Los Angeles, CA, dedicated to their communities.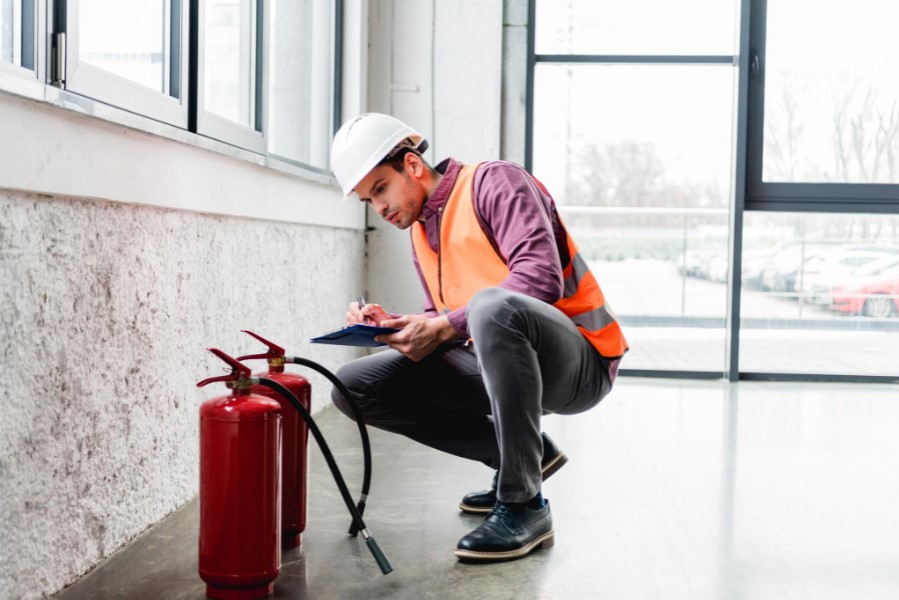 Firewatch Services
Firewatch Services
We provide commercial and residential properties in LA with well-trained personnel that understand all fire watch service procedures.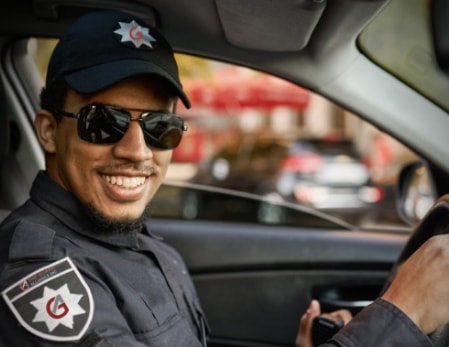 Patrol Vehicle Guards
Patrol Vehicle Guards
Our vehicle security patrol services in LA are available 24 hours a day, 7 days a week, and are fully customized to meet your unique needs. In Search of Private Armed Security in Los Angeles?
Whether you are looking for a way to enhance the security of your residential or commercial site, The Guard Alliance offers exactly what you're looking for.
Interested in learning more about how we can provide the armed security services you need? Give us a call at 213-277-7200 or reach out online to request a quote.
The Guard Alliance – Los Angeles
700 Flower St Suite 1000
Los Angeles, CA 90017
United States (US)