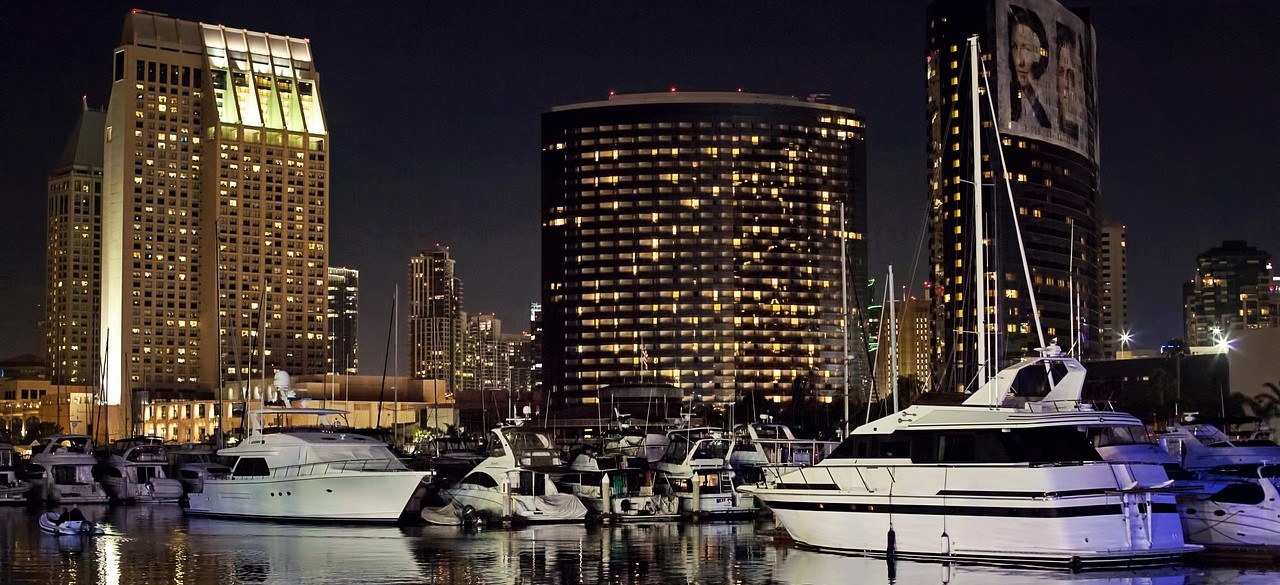 SECURITY GUARD COMPANY IN SAN DIEGO, CA
Living in an unsafe environment can make you feel vulnerable and susceptible to physical harm. It is essential to protect your family, property, or business in San Diego, CA by hiring a reliable security guard or fire-watch service. Choosing a trustworthy security guard company in San Diego not only ensures the safety of your residential property or commercial property but also empowers you to identify potential risks and take necessary steps to mitigate them. The presence of a well-trained and professionally dressed security guard can serve as a deterrent to criminal activities on your premises. Our security guards possess a range of techniques that can thwart criminal activities and deter potential burglars and other offenders from targeting your property.
About Our San Diego Security Guard Company
The Guard Alliance, a respected security guard company in San Diego, CA, is now offering its services to other parts of the United States. Our company has been providing top-notch security guard services to businesses and individuals in San Diego for over ten years. It was founded by a former security guard and mathematician who possesses extensive knowledge of the security industry. Our team of highly trained security personnel reflects our values of professionalism, innovation, and preparedness. As a reliable security guard company in San Diego, you can expect exceptional value for your investment and a sense of safety and security with The Guard Alliance.
What Makes Our San Diego Security Guard Company Unique?

No Long Term Contracts
The Guard Alliance Inc delivers personalized security services to clients in San Diego, CA, allowing them to adjust their schedules or terminate services without being bound by lengthy contracts. Our reputation for delivering exceptional security guard services in San Diego is a source of great pride for our company, and our guards' professionalism and expertise have resulted in a high customer retention rate.

24-Hour Dispatch Center
Having a dependable 24/7 dispatch center is crucial for any security or fire watch company serving San Diego, CA. Our dispatch center empowers clients to swiftly communicate any critical instructions or report any incidents, enabling us to handle emergency call-offs, promptly respond to situations, and ensure the safety of our guards working in the field. We understand the significance of a responsive dispatch center, and we make it our priority to provide our clients with an efficient and effective security guard service.

GPS Monitored Guards
Our state-of-the-art guard tour system provides advanced real-time tracking capabilities, enabling us to monitor our security personnel's movements, including clock-ins and outs, patrols, breaks, and incident reports, with supporting photo and video evidence. The system uses GPS technology to create a geofence around your property, and any guard who exits this zone triggers an immediate alert to our 24/7 dispatch center in San Diego, CA. Every morning, our clients receive an automatic daily report that keeps them informed about the activities on their property. At The Guard Alliance, a reputable security guard company in San Diego, CA, we place a high priority on our clients' safety by closely supervising our guards.

License – Bonded – Insured
The Guard Alliance Inc is a security guard company in San Diego, CA, that exceeds the minimum licensure requirements by maintaining full licensing, bonding, and insurance coverage. Our insurance policy provides coverage of up to $1 million per occurrence ($3 million aggregate), and we can secure additional insurance coverage for specific assignments upon request from our clients.
Security Guard Services in San Diego We Provide
The Guard Alliance is a reputable security guard services provider in San Diego, CA, with a team of highly trained and skilled security professionals. We offer a diverse range of security services that can be customized to meet our clients' specific requirements, including unarmed guards and armed guards, fire watch services, and onsite security personnel with patrol vehicles. Our unarmed guards are skilled in maintaining order without resorting to weapons, and our armed guards provide additional protection when necessary. Our fire watch guards have received specialized training to identify potential hazards, while our onsite guards with vehicles offer mobile security. We adapt our comprehensive services to meet the unique security needs of our clients in San Diego, CA.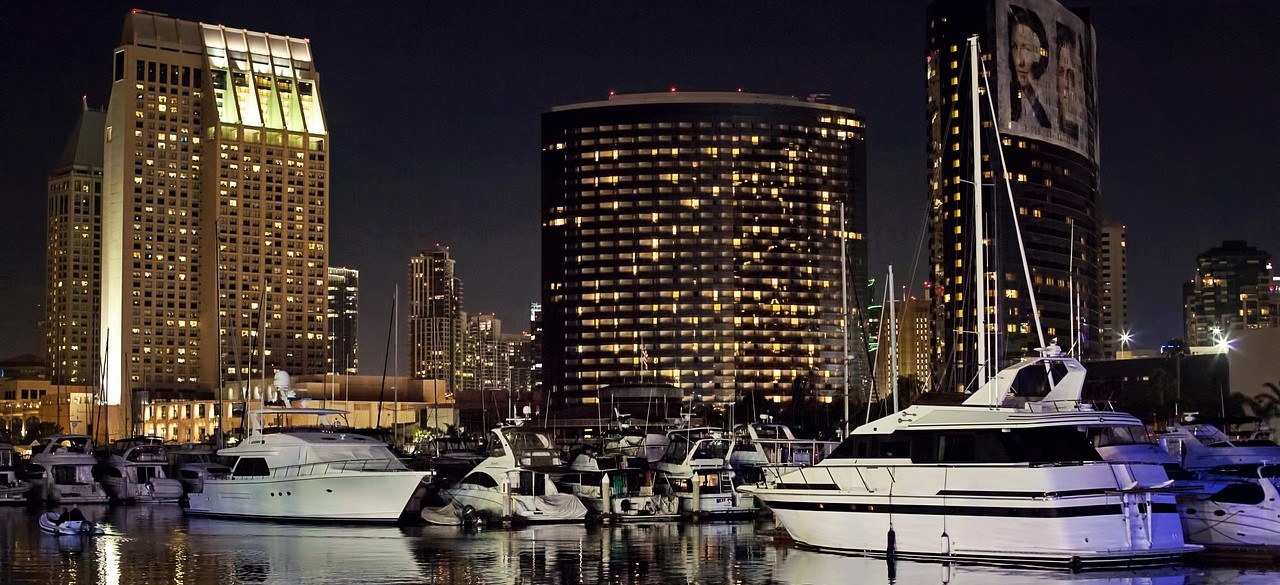 Choose The Guard Alliance for Your San Diego Security Guard Services
If you require dependable and capable security guard services in San Diego, CA, The Guard Alliance is the ideal choice for you. Our team consists of skilled and experienced security professionals who are committed to providing exceptional security solutions to our clients. Whether you need unarmed or armed security guard services in San Diego, The Guard Alliance is the reliable security guard company you can depend on. Please don't hesitate to contact us if you have any questions or would like to receive a quote. We are always available to assist you.
Contact Us!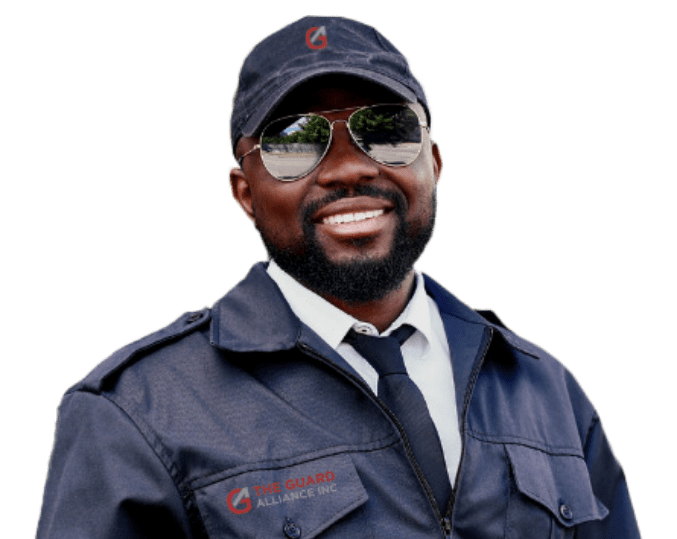 Contact The Guard Alliance for a Free Security Guard Quote in San Diego
If you require security guard services in San Diego, contact The Guard Alliance today to receive your free quote!
The Guard Alliance – Walnut Creek
2121 N California Blvd Suite 290
Walnut Creek, CA 94596
United States (US)
San Diego Security Company