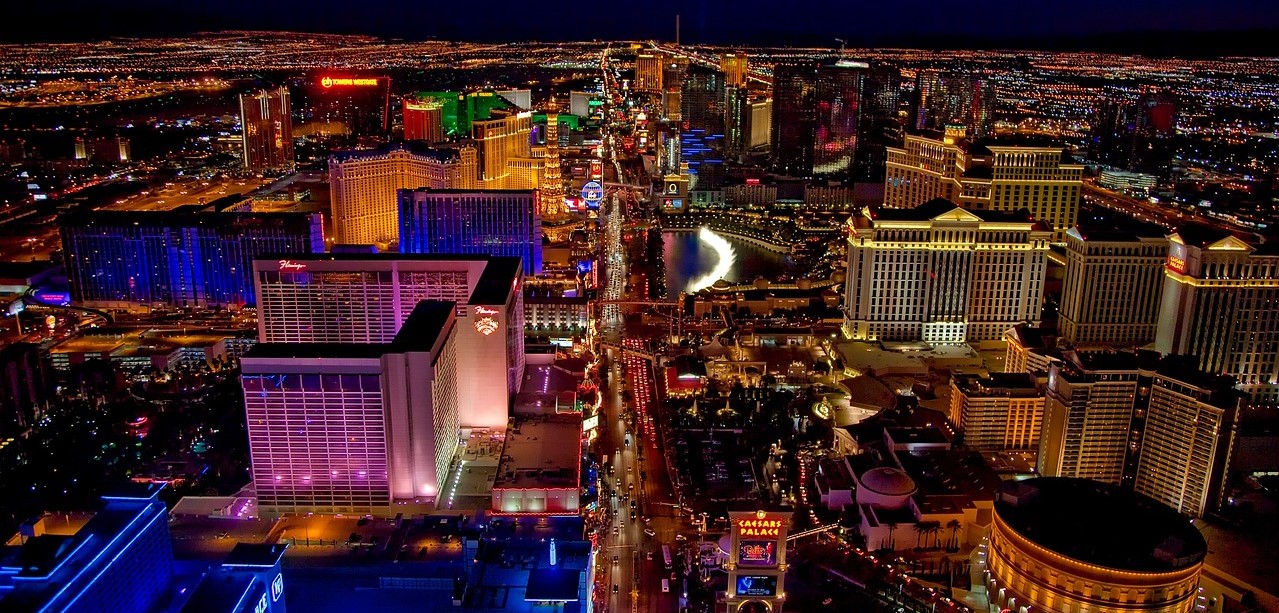 SECURITY GUARD COMPANY IN LAS VEGAS, NV
Living in an unprotected environment can expose you to physical harm and security risks. That's why it's essential to secure your business, property, or family with top-notch security guard services or fire-watch services in Las Vegas, NV. Trustworthy security guard companies in Las Vegas not only guarantee the safety of your residential property or commercial property, but they also identify potential hazards so that you can take preventive measures. The mere presence of a well-trained and equipped security guard can deter criminal activity on your property. Our security guards are skilled in various crime prevention methods to discourage burglars and other offenders from targeting your property.
About Our Las Vegas Security Guard Company
The Guard Alliance is a highly respected security guard firm in Las Vegas, NV, and is now rapidly expanding across the country. Our company was established over a decade ago by a former security guard and mathematician with extensive experience in the industry. Since then, we have consistently provided premium security guard services to businesses and private individuals in Las Vegas. We work exclusively with exceptional security personnel who meet our rigorous standards of innovation, professionalism, and preparedness. As one of the most dependable security guard companies in Las Vegas, you can trust The Guard Alliance to deliver both value for your money and peace of mind.
What Makes Our Las Vegas Security Guard Company Unique?

No Long Term Contracts
At The Guard Alliance Inc, we operate on a flexible, as-you-go basis, without any long-term contracts required. Clients have the freedom to adjust schedules or terminate services as needed, ensuring complete satisfaction with our security guard services. As a leading security guard company in Las Vegas, NV, we are proud of our commitment to professionalism and the caliber of our guards, which is reflected in our high rate of client retention.

24-Hour Dispatch Center
We recognize the importance of a reliable 24/7 dispatch center for any security or fire watch company operating in Las Vegas, NV. Our state-of-the-art dispatch center allows clients to relay last-minute instructions or report incidents, which enables us to promptly handle emergency call-offs, respond to incidents in real-time, and guarantee the safety of our guards working in the field.

GPS Monitored Guards
Our highly trained guards at The Guard Alliance utilize a state-of-the-art guard tour system that tracks their movements, patrols, breaks, clock-ins and outs, and incident reports with the aid of photos and videos. The system is GPS-enabled, allowing us to establish a geofence around your property. Our 24/7 dispatch center is notified when a guard steps out of this zone, ensuring the safety of your property at all times. Our clients receive a daily report of all activities, compiled automatically and sent via email every morning. As one of the most reputable security guard companies in Las Vegas, NV, we take the safety of our clients seriously and ensure that our guards are under constant monitoring.

License – Bonded – Insured
The Guard Alliance Inc is fully licensed, bonded, and insured above the limits required for security guard companies in Las Vegas, NV. Our insurance policy pays up to $1 million per occurrence ($3 million), and we can acquire additional policy coverages for special jobs as requested by our clients. As one of the most reliable security guard companies in Las Vegas, NV, we understand the importance of being fully insured to give our clients peace of mind knowing they are protected in case of any incident.
Security Guard Services in Las Vegas We Provide
The Guard Alliance provides exceptional security guard services in Las Vegas with a team of extensively trained and experienced security personnel. Our services include unarmed guards and armed guards, fire watch services, and onsite security guards with patrol vehicles. Our unarmed guards maintain order without using weapons, while our armed guards provide higher-level protection. Our fire watch guards are trained to identify potential hazards, and our onsite guards with vehicles offer mobile security. We offer a variety of services that cater to our clients' unique security needs.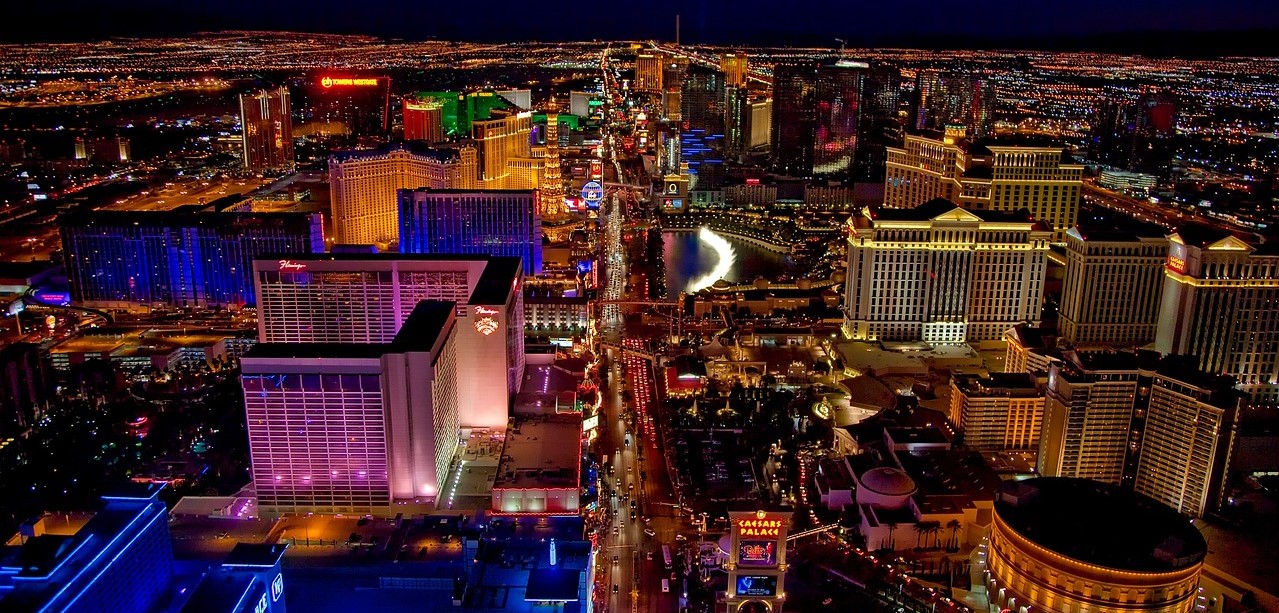 Choose The Guard Alliance for Your Las Vegas Security Guard Services
For those searching for dependable and skilled security guard services in Las Vegas, The Guard Alliance is the perfect option. We have a committed team of expert security personnel who are well-trained and experienced in providing exceptional security solutions to our clients. If you require reliable security guard services in Las Vegas, The Guard Alliance is the go-to company. Please don't hesitate to contact us if you have any queries or need a quote; we are always available to assist you.
Contact Us!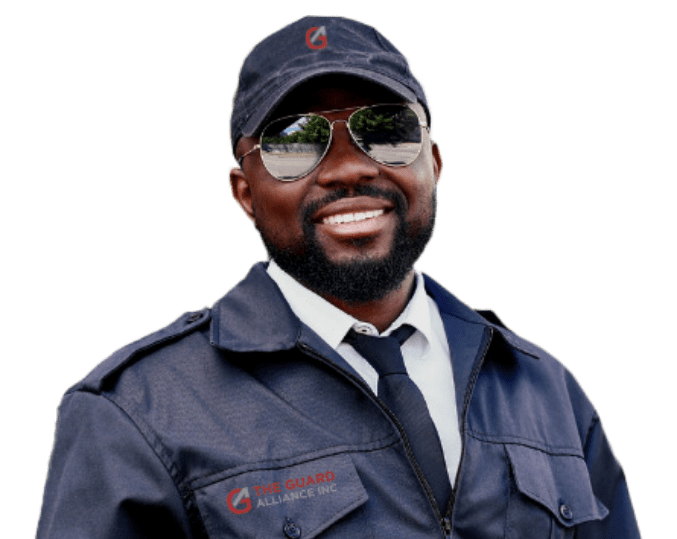 Contact The Guard Alliance for a Free Security Guard Quote in Las Vegas
If you require security guard services in Las Vegas, contact The Guard Alliance today to receive your free quote!
The Guard Alliance – Las Vegas
8275 S Eastern Ave #200
Las Vegas, NV 89123
United States (US)
Las Vegas Security Company